Eat Out While You Still Can
We know that Thankgiving is around the corner, and excited is too light of a word to describe how we feel about that.HOWEVER, Thanksgiving is all about the homemade classics. Until then, expand your foodie horizons by trying these delicious restaurants around the city!

Breakfast: Best Bagel and Coffee (Midtown)
The name does not lie – this bagel spot stands out in a city known for their bagels. Serving it up warm, doughy and delicious, you don't need extravagant fillings (though you can definitely get them) at this place! Be careful to avoid rush hour through – their line is out the door.
Yes, I am a Self Respecting New Yorker >
With artisan plates and beautiful decor, this Austrailian style restaurant will have you shoving food down with – you guessed it – two hands! They're open all day, but are best known for their brunch.
Dinner: Big Daddy's (Flatiron)
With cotton candy decor, huge servings and plates, and delicious, savory food, you can't go wrong! There's something here for everyone – ESPECIALLY those of you who love having breakfast for dinner. Their themed pancakes change every month, but the constant is their AMAZING taste.
Dessert: Gooey on the Inside (Lower Manhattan)
There is one thing no one can ever get enough of – COOKIES.
This unassuming basement spot has been serving up high quality, and of course, gooey snacks for years, with creative flavors that will fit anyone's palette. PLUS they have a $3 cookie happy hour from 3-5 PM.
Quick Eats: Katz Deli (Lower East Side)
We know you've heard of this reowned quick and counter service spot. Not in the least stingy with their meal fillings, even though they charge premium prices, you get a premium meal! Along with the food, they are also famous for their very "New York" service – meaning they will serve up attitude as quickly as they serve up a sandwitch!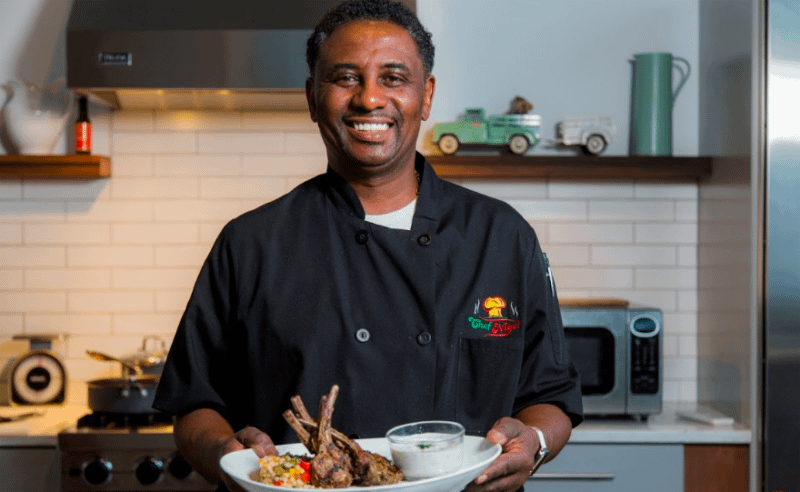 All of the Meals You Could Possibly Want: Chef Nigel (Wherever you choose) Needless to say that while eating out at a restaurant catering to many people at a time is nice, we think it is MUCH nicer bringing that experience to you. Eat a dinner that tastes better than anything you could order at a restaurant, and let Chef Nigel make it for you!
Don't waste your time and energy in the kitchen. Email Chef Nigel.
​Questions? Comments?
Feel free to reach out! I would love to answer your questions, contribute to your culinary creations, and most importantly, service you in any way I can!
Phone: (800) 514-5076
Email: nigel@chefnigel.com
Click Below for…