Catering & Services
When planning for any type of event, you want to make sure that every aspect of it will go smoothly – from the venue to the decorations. One aspect that most of the guests will look forward to is to have an excellent meal. Being one of New York City's premier catering services, we provide you with a complete, professional catering service that will give your event the look, taste, and feel it truly deserves.
The whole world is on the menu
Experienced in all kinds of cuisine, from Caribbean to Italian to Latin, Chef Nigel can create dishes that exceed your expectations in every bite.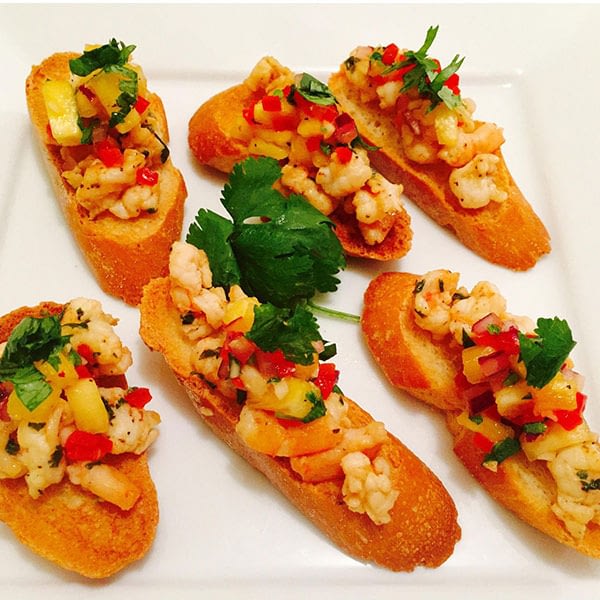 Make your special moments unforgettable
No matter the occasion, or the guests attending, Chef Nigel's job is to help you stimulate all your senses through dishes that will be engraved into your memory for years to come.

Unmatched service, and top notch ingredients
Chef Nigel only uses fresh, trusted ingredients in his dishes, and provides you and your guests with a unique, exclusive culinary experience,
Seared Ahi Tuna on Rice Cracker with Wasabi Aioli
Chicken Sate with a Spicy Peanut Sauce
Maryland Crab Cake
Buffalo Chicken Empanada
Coconut Shrimp with passion fruit aioli
Mini Quiches
Vegetable Samosas with a spicy tamarin sauce

Risotto Balls with homemade marinara

 Shrimp Siu Mai

Vegetable spring roll
Mango Habanero Shrimp with Pineapple Salsa
Peppercorn Crusted Beef Tenderloin on Ficelle with Horseradish & Caramelized Onions
Oriental Fried Rice
Thai Fried Rice
Vegetable Lo Mein
Rice & Peas Caribbean Style
Coconut Jasmine Rice

Rice Pilaf
Sea food Paella
Jambalaya New Orleans Style
Yellow Spanish Rice
Chicken Francese
Chicken Masala
Fricassee Chicken
Chicken Parmigiana
Curry Chicken
Curry Beef
Curry Goat
Jerk Chicken
Latin Beef Stew
Roast Pork (Pernil)

Tropical Coconut Chicken
Oxtail Stew
Chimichurri Steak
Teriyaki Glazed Chicken
Soy & Ginger Marinade Beef
Thai Beef
Bar-B-Que Chicken
Bar-B-Que Spare Ribs
Honey Dipped Buttermilk Fried Chicken
Honey Pecan Fried Chicken
Shrimp Scampi
Shrimp Fra Diavolo*
Roasted or Fried Red Snapper*
Grilled Salmon
Grilled Sword Fish*
Soy Marinated Salmon in Ginger Soy Sauce*
Sweet Brown Stew Fish*

Escovitch Fish*
Jerk Shrimp*
Curried Coconut Shrimp*
Steamed Fish with Okra*
Seafood Stew*
Miso & Brown Sugar Glazed Salmon*
Sautéed Broccoli Rabe with Garlic
Grilled Vegetables
Eggplant Parmigiana
Ratatouille
Butternut Squash Risotto
Red Beans & Rice
Curry Potato & Chick Peas

Lentil Meatballs
Three Cheese Macaroni & Cheese
Sautéed Tofu in coconut curry sauce
Vegetable Stir Fry
Butternut Squash Risotto
Tuscan Bean & Escarole Soup
Black Bean Soup
Italian Bread Soup
Lentil Soup
Lobster Bisque

New England Clam Chowder
Soup of the Day (Chef Selection)
Seafood Gumbo
Organic Field Greens with Goat Cheese Croutons
Arugula Salad with Grilled Artichokes & Roasted Pepper
Tomato & Fresh Mozzarella, Balsamic Reduction
Caesar Salad with Focaccia Croutons
Watercress & Endive Salad

Basil Scented Chilled Seafood Salad
Oriental Noodle Salad
Traditional Greek Salad
Orange Grove Salad with Candied Walnuts, Strawberries & Stilton Blue Cheese
The beauty is all in the details
We help you choose the best setting, the best venue, and even the best silverware to complete the eating experience for you and your guests.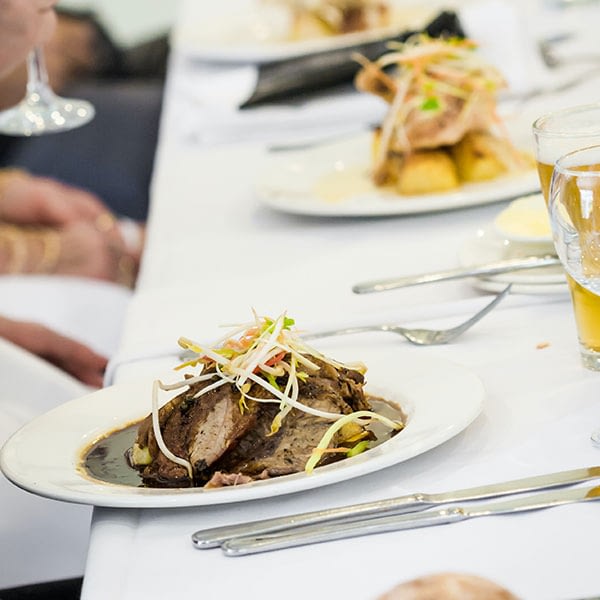 Your plans, our priority
Whether you're holding large-scale events or intimate gatherings, we've got you covered.
We specialize in high-end, exclusive, and intimate events — for family gatherings, celebrations with friends, or that special date with your loved one. We create, with attention to the most minute detail, the intimacy you desire. Our pledge and our business thrives on our ability to oversee and ensure your events are delicious, satisfying and memorable. With Chef Nigel, every guest will be treated with this world-class service promise, as he designs a menu for the event around you and your guests' preferences.

Let's get planning!
Chef Nigel would be more than happy to get to know what you have in mind, and provide you with a general quote and a reservation date!
Sign up below to receive a reply as soon as possible.