Dinner Party
Do you want to impress your guests and have the perfect dinner party? Chef Nigel has got you covered. He does what he does best, cooks amazing food, while you enjoy your precious time with your guests. With an unbeatable array of dinner catering options, and a meticulous attention to detail, Chef Nigel can leverage your dinner party to a whole new level.
Delicious delights to suit every palette.
Chef Nigel provides a wide range of main dishes, side dishes, and desserts to make sure all of your guests are satisfied.
The freshest of ingredients, and the most pleasant presentation.
We use only high-quality ingredients sourced from trusted suppliers to make sure you and your guests' experience is impeccable.
Grilled Ribeye Steak
Made with Grilled Veggies & a Red Wine Reduction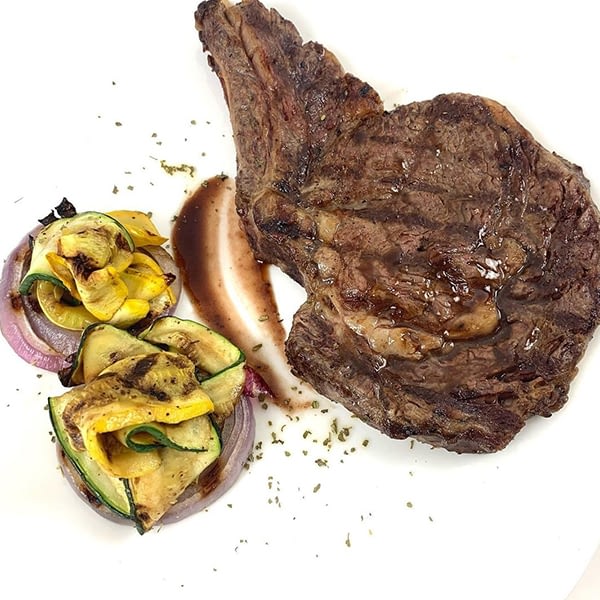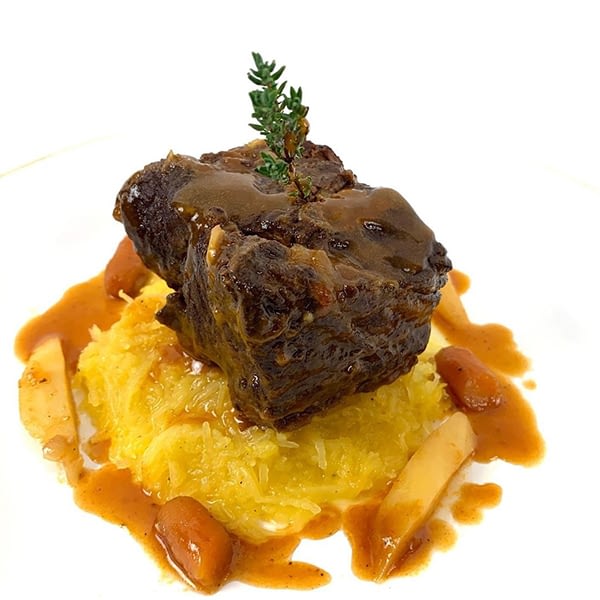 Braised Short Ribs
Braised Short Ribs with Roasted Spaghetti Squash and Parsnips 
Seared Ahi Tuna
 With Asian Slaw! A light tasty dish you can eat for lunch or dinner
Appetizer
Pan Seared Diver Sea Scallops
Provencal Sauce
Salad
Roasted Beet Carpaccio
Red & Golden Beets
Goat Cheese Dolce
Honey Blood Orange Vinaigrette
Entrées
Moroccan Spiced Baby Lamp Chops
Rosemary Infused Red Wine Sauce
Herb Roasted Tri-Color Potatoes
Smoked Garlic Roasted Asparagus
Desserts
Triple Chocolate Mousse
Raspberry Sauce
Appetizer
Crab Salad
Fresh Avocado
Mango Relish
Honey Dijon Vinaigrette

Frisee Salad
Endive
Radicchio
Fennel
Mandarin Orange
Slow Roasted Cherry Tomatoes
Cucumber Dill Ribbons
Citrus Vinaigrette
Entrée
Seared Fillet Mignon with Lobster Tail Oregano
Roasted Fennel & Artichoke Smashed Potatoes
 Asparagus and Carrot Ribbons
Chardonnay Sauce
Dessert
Wild Berry Tart with Mango Sauce
Set a date today!
Sign up below to contact Chef Nigel, and to figure out the cost of your upcoming event, if he's available on that day, and how you can start planning!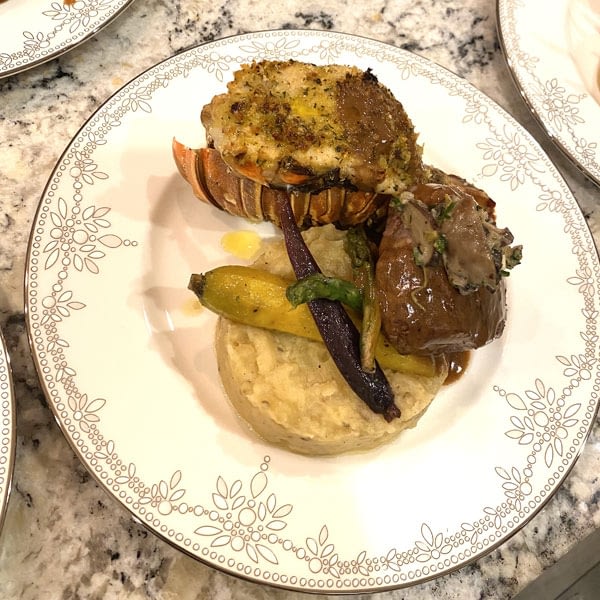 Dinner Party
We know how stressful planning the perfect dinner party can get, especially when you care about the people who are attending. Lucky for you, you don't need to have everything figured out before contacting Chef Nigel. Instead, you can develop a general idea, and he will work with you to help create the perfect menu for your upcoming gathering. If you're unsure where to start, you can choose one of our specially designed menus from Chef Nigel's dinner menus.
Submit Your Reservation Details!
 Get your personalized quote today for Chef Nigel's catering and events! We would be happy to estimate the cost of your next event. Just provide us with some additional information on our estimate page.