Lunch Party
Lunch with your loved ones has never been so enjoyable!
Whether you're having lunch at home, in a private venue, or in an office environment, Chef Nigel can provide you with the tastiest, most high quality meals you can possibly imagine, and entertain your guests with attractive looks, and unique tastes.
Grant the people you care about with a lunch they will never forget.
Chef Nigel always works on a 1:1 basis with you to study what you have in mind about your lunch event, how many people are coming, what cuisine you and your guests lean towards, and how much you're willing to spend on such an important event.
Contact us below to get your quote, and let us help you create the lunch of a lifetime!
Pan Seared Salmon
Pan Seared Salmon w. Sautéed Baby Spinach & Sweet Pineapple Relish.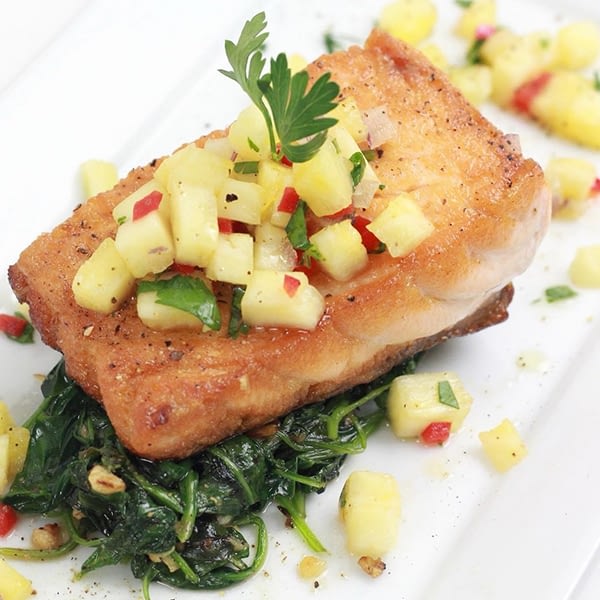 Stuffed Chicken Breast
Stuffed Chicken Breast w. Vegetable Orzo!
Bread Pudding
Chef Nigel's Home Made Bread Pudding with Warm Caramel Sauce
Salad
Panzanella Salad
Red & Yellow Cherry Tomatoes
Fresh Mozzarella Cheese
Garlic Croutons
Kalamata Olives
Fresh Oregano
Basil
White Balsamic Vinaigrette
Sandwiches
Herb Grilled Chicken Breast
Roasted Red Peppers
Fresh Mozzarella
Baby Spinach
Balsamic Reduction
Entrees
Pan Seared Salmon
Saffon mashed potatoes
Roasted Aspragus w/ Crispy Shallots
lemon & Herb Butter Sauce
Desserts
Red Velvet Cake
Sliced Tropical Fruit Plate
Salad
Classic Caesar Salad
Romaine heart
Garlic and herb croutons
Caesar Dressing
Aged Parmesan cheese
Sandwiches
Portabella Steak Sandwich
Chipotle Mayo
Balsamic Portabella Mushrooms
Caramelized Red Onions
Serves with yucca fries, tangy dipping sauce & tri-colored cole slaw
Entrees
Stuffed Chicken Breast
Prosciutto
Spinach
Fresh Mozzarella
Red wine Demi Sauce
Served with Wild Mushroom Risotto
Soups
Butternut Squash Soup
Butternut Squash
Apple
Crispy Bacon
Book Your Lunch Party Today!
We'd love to learn more about your event and provide you with a customized pricing quote. Just fill out your information in the form below!