Seasons Greetings…
Sorry (not sorry) for the cliche hello – don't worry the rest of this newsletter is much more original than this awful beginning.
Speaking of better endings, what's a better end to the day than dessert? Especially now, when nights are cold and we need some more skin to stay warm.
Check out our dessert recommendations below – tis' the season for indulgence!
Homemade Hot Cocoa
If Swiss Miss is your go-to, all the power to you, but we know there's a better way – making it yourself! It's more delicious, more fun, and making it will put you in the holiday spirit!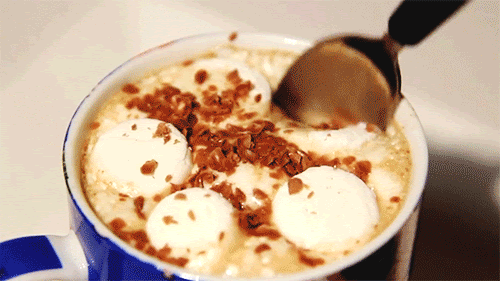 Holiday Crinkle Cookies
Crisp edges, chocolaty insides, and a powdered sugar garnish. Need we say more?
No, You Don't. I'm Ready to Bake. >
Maple Syrup + Nuggets = 🤤
This one really isn't a dessert as much as it is a in-between meal snack, but it uses one of the season staples (maple syrup!) so we thought it would be worth sharing.
Maple waffle chicken nuggets? Have you ever heard of anything so beautiful?
Holidays are so much easier when you don't have to worry about being the one making dinner.
​Questions? Comments?
Feel free to reach out! I would love to answer your questions, contribute to your culinary creations, and most importantly, service you in any way I can!
Phone: (800) 514-5076
Email: nigel@chefnigel.com
Click Below for…