Hosting a party on New Year's Eve is sure to be fun-filled. Dinner parties on NYE are a great way to spend the last day of the year with your loved ones around a table, enjoying food, drinks, and shared experiences. Follow our guide to hosting the perfect New Year's Eve dinner party.
5 of the Best Things About Dinner Parties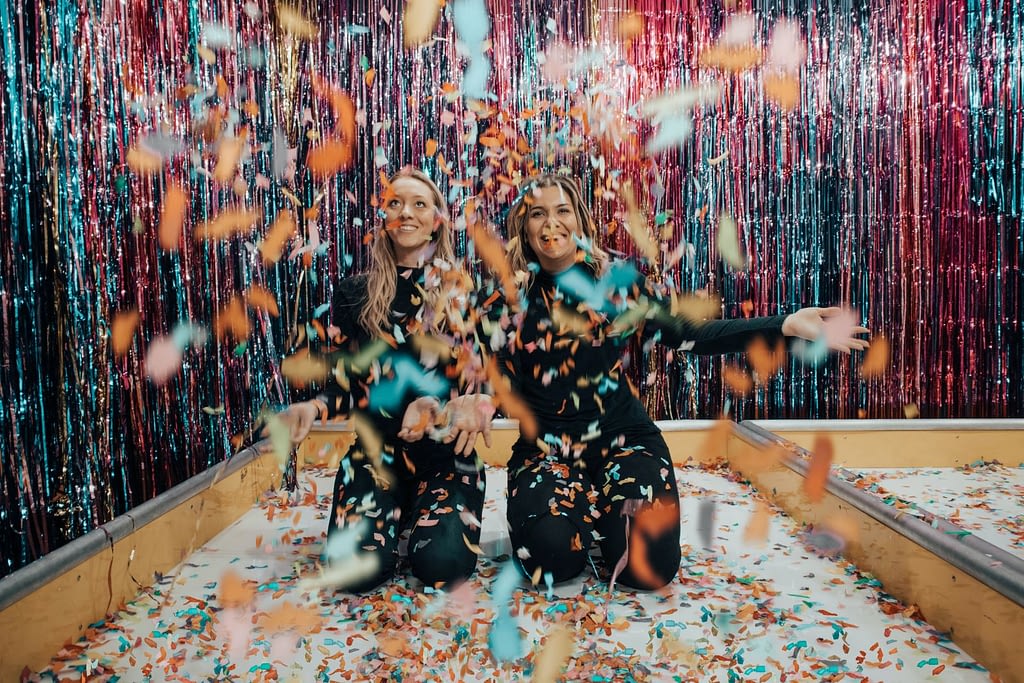 Review five of the best things you gain when you host a dinner party:
1. You Control the Music and the Vibe
Unlike going out to dinner, hosting a New Year's Eve dinner party at your house allows you to control the music you want to play for the vibe you'd like to set. You may decide to choose Jazz for a calm vibe that doesn't overpower conversation. Or you may choose nostalgic 90's R&B to make your vibe more uplifting and romantic. 
For New Year's Eve, consider music that is inspiring and fun with upbeat tempos that don't inhibit conversation.
2. Only the Guests You Invite May Attend
When you go out for dinner and drinks, you never know who you might encounter. This can be either exciting or harrowing, depending on the night.
Choosing your guests according to who you enjoy is a much easier way to guarantee an enjoyable night of food, laughter, and fun.
It is also important to consider vaccination status and exposure to Covid-19 when deciding whether to go out or stay in. Staying in puts you at less risk of contracting a virus that has been going around.
3. They're Intimate
A smaller group affords you the opportunity to chat with everyone at the party, leaving more opportunities for in-depth conversations and more meaningful connections.
After all, what is more intimate than sharing a special meal with family or friends?
4. They Can Last as Long as You Want
There's typically a cut-off time when you visit a restaurant. These days with the pandemic the time you may spend at a table is even more limited with 90-minute limits on tables at many restaurants.
Hosting your New Year's Eve dinner party at your home means you can enjoy the night as long as you want! If you're someone who prefers your guests leave by 9 PM, you also have the jurisdiction to end the night early.
5. You Curate the Menu Yourself
Dietary restrictions and food preferences are easy to address when you have total control over the menu.
Hiring a personal chef also makes it easy to curate a menu, since they can cook what you want, the way you want, when and where you want.
How to Host the Perfect New Years Eve Dinner Party
Here are some helpful tips for hosting the perfect New Year's Eve dinner party:
1. Make the Table Setting Festive
New Year's Eve is filled with glitz and sparkle. Make sure your table setting reflects the occasion. Some table decoration ideas include mini disco balls, sparkly confetti, sparkly painted wine bottles with each number of the new year on them.
Check out this blog for more NYE decor ideas.
2. Consider Imposing a Dress Code
Dinner parties can be fancy, casual, or anything in-between. New Year's is the perfect time to dress up and strut around your home. Tell your guests to wear their best attire for a truly classy and fun NYE dinner party.
3. Use Unscented Candles to Set the Mood
Scented candles may overwhelm your guests, especially those with allergies or sensitivities to certain scents. Use unscented candles instead to set the mood right for your party.
4. Make a Signature Cocktail
Drinks and wine are a big part of any party, especially for the biggest night of partying of the year. Try making a signature cocktail for all of your guests to sip and enjoy. Since champagne is a popular choice for New Year's eve, you can make your signature cocktail out of champagne.
Here are some delicious champagne cocktails to try.
5. Include Time to Reflect on the Past Year
The New Year is about starting fresh and reflecting on the good of the past year. Set aside some time to talk about some things you and your guests enjoyed over the past year. Do your best to keep the reflections positive, even when you discuss the challenges you all overcame the past year.
You may also decide to talk about some New Year's resolutions.
6. Hire A Personal Chef 
Planning, decorating, cleaning, and cooking for a NYE dinner party is exhausting. Instead, hire a professional personal chef that suits your tastes.
Chef Nigel comes to your home and takes care of all of the cooking so you can pay attention to what matters most, enjoying your friends.
Get a quote for your next dinner party today.