If you love adding spice to all of your foods, then adding some hot sauce to your cocktails might be a fun thing for you to try the next time you make drinks. There are many ways to make a spicy drink refreshing and delicious.
We provide you with tips for using hot sauce in hot sauce cocktails and list our favorite hot sauce cocktails for you to make at home.
Tips for Using Hot Sauce in Cocktails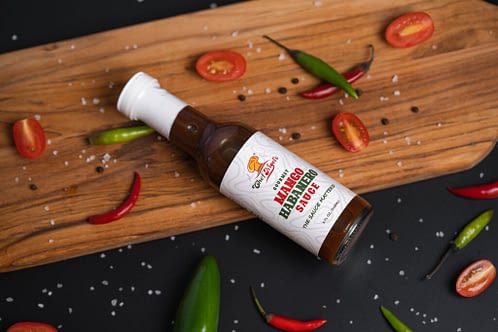 Here are a few things to consider before you begin making your delicious hot sauce cocktails.
Select the Right Sauce for Your Hot Sauce Cocktail.
Every hot sauce cocktail is different and many of them require different types of hot sauce to compliment the other flavors in the drink. Make sure you pay attention to the recipe so you select the right sauce.
Use Fresh Fruits and Vegetables.
Fresh ingredients offset the spiciness of hot sauce cocktails, and they add a nice touch when you use them to garnish your drink glass.
Consider Adding Spices.
Chili spices like tajin are a nice compliment to a variety of hot sauce cocktails, especially the ones with tomato or clamato juice in them. Try adding some spices to the rim of your glass, or if you like bold flavor, mix the spices into your drinks.
Beware of Too Much Spice
Know your limits when it comes to the level of heat you want in your cocktail. Follow drink recipes closely to avoid overdoing the spicy flavor of the drink.
If you want more spice, you can always add a few more dashes of hot sauce!
5 of the Best Hot Sauce Cocktails
Love hot sauce on everything? Try making some of our favorite hot sauce cocktails and impress your friends at your next gathering.
1. Pineapple-Jalapeño Cocktail
This crisp drink is the perfect spicy refresher for you to try after a long day. This recipe combines a sweet pineapple flavor with the spicy kick of the jalapenos and green hot sauce.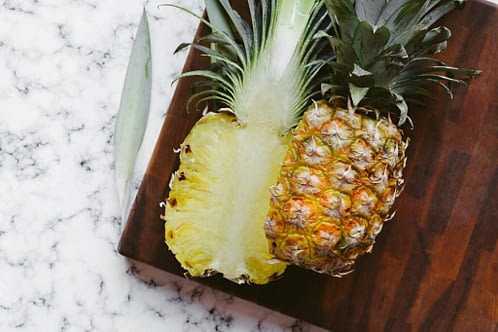 For this cocktail, use a mild to medium heat green hot sauce that is made with primarily green peppers like poblanos and jalapenos.
Some ingredients you'll need for the pineapple-jalapeno cocktail include:
2 ounces of silver tequila
2 ounces freshly chopped pineapple
1 teaspoon coriander
3 dashes green hot sauce
½ ounce fresh lemon juice
1 dash Angostura bitters
2. Mango Habanero Paloma Cocktail
This drink carries a nice kick of spice with a slightly sweet mango flavor. Although Paloma cocktails are known to be summer drinks, grapefruit is in season from November to May. Making this drink is the perfect refresher for the winter months.
Some ingredients you'll need for the mango habanero Paloma cocktail include:
2-4 dashes of Chef Nigel's Mango Habanero Hot Sauce
2 squeezed lime wedges
⅓ cup fresh squeezed grapefruit juice
1.5 ounces of the tequila blanco of your choice
Top with sparkling water
Optional: Garnish with limes or grapefruit slices
Add about a teaspoon of sugar to sweeten the drink up.
3. Habanero Blood Orange Margarita
The habanero chili pepper is the hottest pepper you should use to add to drinks. A pepper any hotter than this one is likely to burn your tongue. 
This drink blood orange juice and habaneros for a pleasantly spicy puree.
Gather these ingredients to make this delicious tequila cocktail:
Reposado tequila of your choice
1 whole habanero pepper
2 pints of blood orange juice
1 ½ ounces sour mix
Optional: mole negro for the rim and a lime garnish.
4. Spicy Bloody Maria 
You've heard of the bloody mary, but have you tried her cousin, the spicy bloody maria? This cocktail blends all the classic ingredients of a bloody mary, except it has tequila and lime juice instead of vodka.
Some ingredients you'll need for the spicy bloody maria include:
2 ½ ounces tequila
1 teaspoon horseradish
3-4 dashes of hot pepper sauce
2 dashes Worcestershire sauce
Fresh lime juice (about half a lime)
Celery salt
Pepper
Tomato juice
Lemon and/or lime wedge with olive and celery stalk for garnish
5. Michelada 
We saved the best for last. The michelada is a classic Mexican spicy beer drink that has a unique flavor. This drink is perfect to enjoy at any time of the year. Have a michelada by the pool in the summer or as you cozy up in your home on a chilly day in the winter.
Some ingredients you'll need for the classic michelada cocktail include:
Light Mexican beer (Corona, Tecate, or something similar)
Clamato juice or tomato juice
Lime juice
Worcestershire sauce
Soy sauce
Louisiana-style hot sauce
Lime wedges
Tajin
Try Your New Favorite Hot Sauce
Taste two new handcrafted hot sauce flavors– passion fruit habanero sauce and mango habanero sauce. Both hot sauces are sure to be a compliment for your sweet and spicy cocktails, dips, or meals. 
Purchase your Chef Nigel hot sauces online today here.